Watch Gaddafi being caught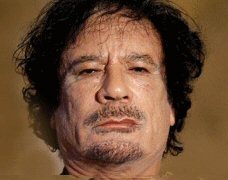 Download a FREE applet from this page.
The military coalition has planned to capture Colonel Gaddafi one of the first days in April 2011, and the British government has decided to install web cameras in the helmets of some of the Libyan rebels who want to break into Gaddafi's palace, so that the world can follow the action online.
Similarly, some of the aircrafts will be supplied with web-cameras to ensure the rebel forces on land.
Web cameras are designed specifically for the purpose of the small firm "NON TESTATUM" from Denmark, which has previously supplied equipment for the military effort in both Kuweit, Iraq and Afganistan.
You can be among the first who gets access to follow the action in Libya online. Everything you need is to complete the form further down the page with your email address and your country. Then you will instantly receive password for this world event.
NOTE:
This service is ABSOLUTELY FREE for the first 1500 participants who join.